Your Source for all Guard Card Training™!
We Are Professional Security Officer Educators
Private Security is a growth industry. Employers must ensure staff have the best training within available budgets. We offer efficient, cost-effective online credentialing and continuing education programs for professional security officers. We also offer instructor-led courses, permit for exposed firearms, baton permit, chemical agents (OC/Pepper) spray and TASER certifications at our multiple physical training facilities across Southern California (Burbank, Camarillo, Huntington Beach, Upland, etc.).
Security Training Center,® LLC. is a professional security guard training company. Our purpose to educate security personnel and organizations in the latest protocols and techniques to keep staff, property and other valuables safe. A proactive approach to security awareness prevents many problems from ever occurring, reducing risk to staff and liability. We teach early identification of potential problems and how to defuse conflicts before reaching crisis. Our staff and advisory board have decades of experience in military, law enforcement, executive protection, private security, defensive weapons and martial arts.
Course Information
How do I get a California Security Guard Card License?
All professional security guards that work in the state of California must be licensed and registered with the Bureau of Security and Investigative Services (BSIS). To be properly licensed, the security guard must complete a standard course in the powers of arrest, weapons of mass destruction/ terrorism awareness, public relations, observation and documentation, Communication and its Significance, Liability/Legal Aspects and other elective courses that vary depending upon the training facility.
Click here for more information.
We Wrote Our Material
All of our courses use our custom and proprietary Guard Card Training™ program.
We not only offer direct training, but also provide our Guard Card Training™ materials for use by other organizations. Many companies have highly trained and experienced individuals but either lack the teaching experience or materials to be able to impart the knowledge. For situations like these, Security Training Center,® LLC. offers pre-packaged materials. Our team is comprised exclusively of educational professionals, many of whom hold advanced degrees in Adult Education and Training.
Our training materials are available in multiple formats to meet most any need:
Instructor-led, classroom training
Printed guard card manuals, lecture notes, handouts and presentations
Online, self-paced training
Interactive guard card eLearning with audio, video and animations
Podcasts
Downloadable or streamable audio lectures, case studies and interviews
Books
YouTube videos
DVDs (coming soon!)
Our California training materials are available for site licensing.
We Are There For Our Students
We have a dedicated call center, with a toll-free number, staffed with professionals. We take care of our students before, during and after completing our courses. Unlike the competition, we do not abandon our students after we have the course fees.
Call us at: (855) 500-3633
Created With Educational Best Practices
The program was designed, created and built by education professionals with a background in security and personal protection. The training program includes:
Set Your Own Pace
Audio lecture
Video demonstrations
Animations
Examples
Dramatizations
End of Lesson Knowledge Checks
Examinations
Each module was specifically crafted to keep the student's interest while imparting critical and practical job skills.
Low Cost
Our training rates are some of the lowest in the industry.
California CCW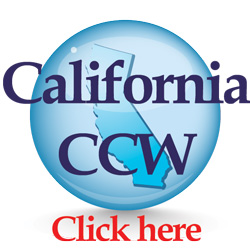 We have California Concealed Carry (CCW) classes for Los Angeles County, Orange County and Ventura County.
Copyright 2013-15 Security Training Center, LLC. TFF 1314 & 1462, TFB 1286 & 1298 (Guard Card)